Todd Crow, pianoforte.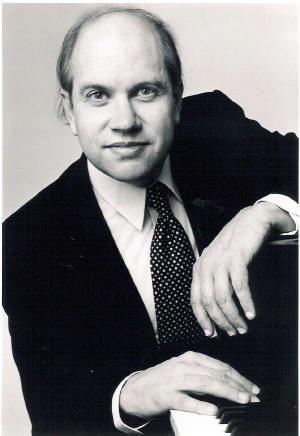 E' stato acclamato per le sue esibizioni nel Nord e in Sud America oltre che in Europa.
Si è esibito come solista con orchestra negli Stati Uniti, in Inghilterra, nella Repubblica Ceca, in Venezuela, etc.; in recital cameristici al Berlioz/Dutilleux Festival di Manchester in Inghilterra, alla Washington's National Gallery of Art, alla London's Wigmore Hall e al New York's Metropolitan Museum of Art, alla Avery Fisher Hall e alla Alice Tully Hall presso il Lincoln Center. Ha debuttato alla Carnegie Hall come solista con la American Symphony nel 1992 e nel 1986 con la London Philharmonic al Barbican Centre.
Si esibisce regolarmente alla radio BBC sia dal vivo che in esecuzioni registrate.
Todd Crow è il direttore musicale del Mt. Desert Festival di Northeast Harbor nel Maine. Presente ogni anno al Bard Music Festival, si è esibito in diversi festival tra cui: Casals Festival, Music Mountain, Maverick Concerts. «Fanfare Magazine» ha scelto come disco dell'anno 1990 il suo cd con le Sonate D784 and D959 di Schubert.
Nato a Santa Barbara in California, Crow è laureato alla University of California e alla Juilliard School, allievo tra gli altri di Irma Starr, Erno Daniel, Emanuel Bay e Ania Dorfmann. Nel 1986 ha ottenuto il premio Distinguished Alumni dell'Univesrità della California. È professore di musica al Vassar College..
Fonte: info ufficio stampa Orchestra Milano Classica
Aggiornamento : 22/04/2008 http://www.concertodautunno.it/cur/crowt.html